Event Navigation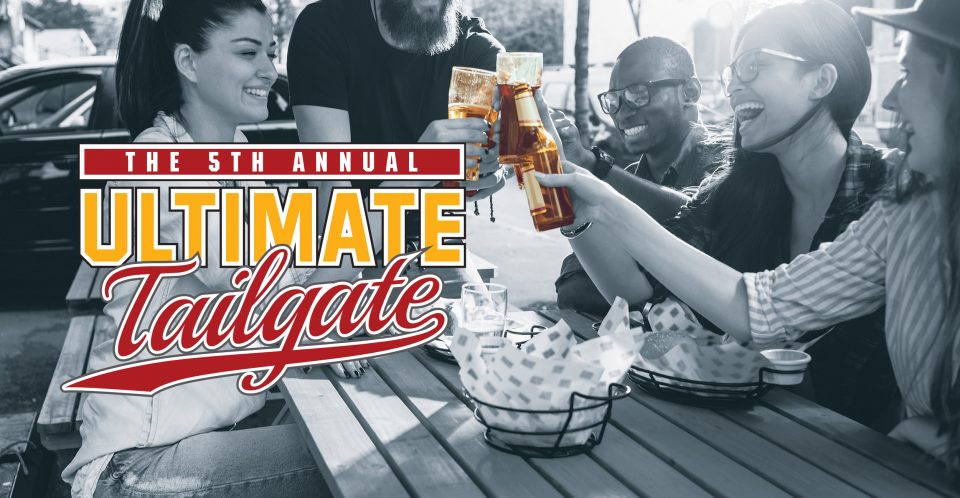 Thursday, October 24, 2019
6:00 pm – 9:00 pm
The Grove at Delaware Park
777 Delaware Park Blvd.
Wilmington, DE (
Map
)
Meals On Wheels Delaware presents its 5th Annual Ultimate Tailgate fundraiser on Thursday, October 24th from 6:00pm – 9:00pm (VIP entrance at 5:30) at the Grove at Delaware Park presented by WSFS Bank! Don't miss out on the amazing line-up for the Brew Masters' Beer Auction – 8 amazing craft beer packages & experiences.
Join 500 guests and enjoy the best of our area restaurants serving unique interpretations of tailgate food. This sophisticated yet casual event will also feature wine, spirits, cocktails, and craft beer curated by 2SP Brewing Comapny, live entertainment by The Stone Shakers and more!
Whether your perfect tailgate is high-end picnicking at the derby or grilling in the parking lot at a sporting event, this is for you! All proceeds benefit Meals On Wheels Delaware!
Entertainment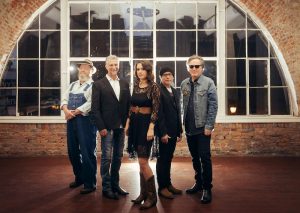 PRESENTING SPONSOR

MARQUEE SPONSORS
MARQUEE COMMUNICATION SPONSORS

HEAD COACH 
| | |
| --- | --- |
| | |
| | |
PRESS BOX SPONSORS
HALF TIME SPONSORS
MASCOT SPONSORS
TAILGATE SPONSORS
| | | |
| --- | --- | --- |
| Acme | George & Lynch, Inc | Senior Comp Fix |
| Barbacane, Thorton & Company | Harvey Hanna & Associates & the Delaware Kids Fund | Tybout, Redfern & Pell |
| BSafe, Inc. – Security and Fire Systems | IFS Insurance | Young Conway Stargatt & Taylor, LLP |
| G&E Welding Supply Co. | Santora CPA Group | |
Participating Restaurants
Anthony's Coal Fired Pizza
5611 Concord Pike
Wilmington, DE 19810
302-477-1488
Big Oyster
1007 Kings Highway
Lewes, DE 19958
302-644-2621
Blue Earl
210 Artisan Dr
Smyrna, DE 19977302.653.2337
BreakThru Beverage
411 Churchmans Road
New Castle, DE 19720
302-356-3500
Buckley's Tavern
5812 Kennett Pike
Centreville, DE 19807
302-656-9776
Bud Light/ Budlight Platinum
NKS Distributors
Caffé Gelato
90 East Main Street
Newark, DE 19711
302-420-6301
Chesapeake Inn Restaurant & Marina
605 Second Street
Chesapeake City, MD 21915
410-885-2040
Chuck Lager
4500 New Linden Hill Road
Wilmington, DE 19808
302-803-6570
Corona
NKS Distributors
Dogfish Head Craft Brewery
6 Cannery Village Center
Milton, DE 19968
717-512-1093
Donati Family Vineyard
2720 Oak View Road
Templeton, CA 93465
877-511-WINE
Evolution Craft Brewing Company
200 Elmwood Street
Salisbury, MD 21804443-260-2337
Gordon Food Service
Grotto Pizza
1819 Pennsylvania Avenue
Wilmington, DE 19806
302-777-3278
Iron Hill Brewery & Restaurant
2502 West Sixth Street
Wilmington, DE 19805
302-888-2739
Jamestown Catering Co.
111 West 11th Street
Wilmington, DE 19801
302-510-8071
Kreston Wine & Spirits
904 Concord Ave
Wilmington, DE 19802
302-652-3792
Liquid Alchemy Beverages
28 Brookside Drive
Wilmington, DE 19804
302-438-0252
Maiale Deli
3301 Lancaster Pike
Wilmington, DE 19805
302-691-5269
Main Event
2900 Fashion Center Boulevard
Newark, DE 19702
302-504-8155
Mispillion River Brewing
255 Mullet Run Street
Milford, DE 19963
302-491-4641
NKS Distributors
399 Churchmans Road
New Castle, DE 19720
302-690-2775
OtherSide Beverage
9802 Nanticoke Business Park Drive
Greenwood, DE 19950
410-829-4846
Pizza By Elizabeths
3801 Kennett Pike
Wilmington, DE 19807
301-654-4478
Roaming Raven
108 West Main Street
Newark, DE 19711
302-894-1200
Sam Adams/Twisted Tea
NKS Distributors
Shake Shack
2120 Fashion Center Boulevard
New Castle, DE 19702
571-213-5614
Standard Distributing
100 Mews Drive
New Castle, DE 19720
302-655-5511
Tom Foolery's Restaurant & Bar
714 Ash Boulevard
Middletown, DE 19709
302-449-2211
Two Stones Pub
2-3 Chesmar Plaza
Newark, DE 19713
302-294-1890
Viva Chicken
1103 Churchmans Road
Newark, DE 19713
302-483-7821
White Horse Winery
106 Hall Street
Hammonton, NJ 08037
609-270-1411
Wilmington Grille (Sheraton Wilmington South)
365 Airport Road
New Castle, DE  19720
302-544-6818
Yards
NKS Distributors