Event Navigation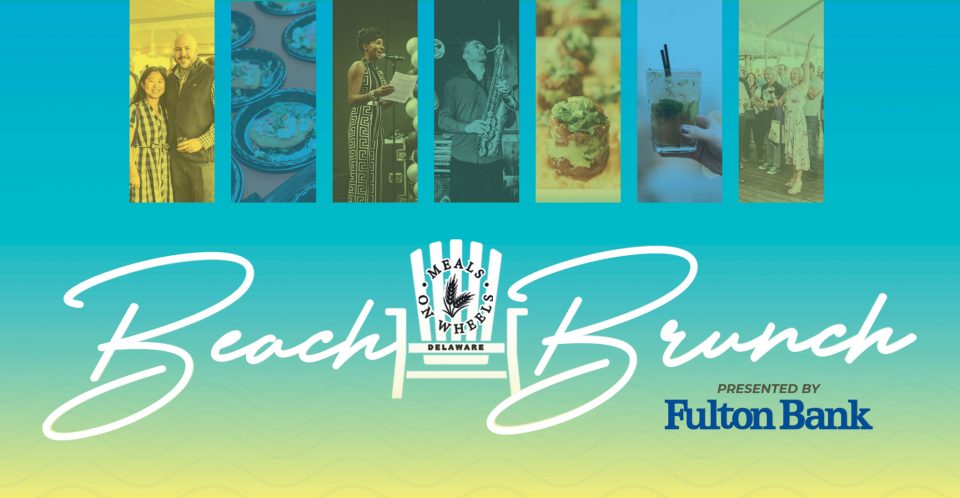 Sunday, October 11, 2020
10:00 am – 1:00 pm
This virtual event runs from Saturday, September 11, to Sunday, September 12


Brunch at the Beach to benefit MOWD.
Meals On Wheels Delaware is pleased to announce the Beach Brunch fundraiser on Sunday, October 11th from 10:00am – 1:00pm. Due to the pandemic and the safety of our guests and sponsors, we are modifying the Beach Brunch this year.
NEW FORMAT: Participating restaurants will offer a special Beach Brunch for two as a take-out or dine-in prefix option.  Brunch options include cocktails or beer for two.  Guests can pick up or dine in at the location of their choice during the designated hours noted. Throughout the week prior, we will have a special virtual auction including five pairs of Adirondack chairs designed by local artists, a Holiday Decor package and other surprises.
Please join us in supporting Meals On Wheels programs in your local community and across Delaware which deliver nutritious meals to more than 4,000 homebound seniors each year.
TO ORDER: Guests will be asked to select the restaurant of their choice at ticket checkout on Eventbrite.
Meals On Wheels Delaware will notify the participating restaurants that you have selected them.
Then guests will contact the restaurant directly in advance to place their order or reservation. If you are choosing carry-out, please call in to the restaurant to place your order on or before Saturday, October 10th. If you are choosing dine-in, call the restaurant in advance to make a reservation.
Guests will mention "Beach Brunch" when contacting the restaurants and will be asked to show their ticket to confirm payment. NOTE: Gratuity not included
View Program Book

PARTICIPATING RESTAURANTS
RESTAURANT

MENU

Bethany Blues
18385 Coastal Hwy
Lewes, DE
 302-644-2500

Brunch for two: Pumpkin & Pecan Waffles with a maple bourbon cranberry sauce. Sided with thick-cut candied bacon and fried plantains.

Cocktails for two: "The Morning Buzz." Three olives triple shot espresso vodka, Mt. Gay Spiced rum, Licor 43, Kahlua, and espresso, served over ice.
---
Bluecoast Rehoboth
30115 Veterans Way
Rehoboth Beach, DE
302-278-7395
Brunch Pick-Up Hours: 11:30 am – 2:00 pm

Mimosa: One Split of Chandon Brut Rose & one pint of OJ per couple

OR

Two Honey Lemon Ice Picks: Rosemary Infused Vodka, Honey, Fresh Lemon, Iced Tea

1st course:  Fall Spiced Apples, Honey Whipped Ricotta, Granola

2nd course: Crab Cake Benedict, Old Bay Hash Browns, House Made English Muffin, Dijon Hollandaise

3rd course: Delmarvalous Maple Honey Buns
---
Cafe on 26
84 Atlantic Ave
Ocean View, DE
302-539-2233

Pick Up Only

Crab Cake Sandwich: 

Jumbo-Lump crabmeat, 5oz, no filler. Served on Artisan roll with lettuce & tomato and Kettle Chips.

Shrimp Salad Sandwich: Steamed, peeled, chopped fresh with celery, mayo & Old Bay. Served on an Artisan roll with lettuce & tomato, and Kettle Chips.

Chicken Salad Sandwich: Made with grapes, walnuts, and mayonnaise. Served on an Artisan roll with lettuce & tomato, and Kettle Chips.

House Salad with choice of Crab Cake, Chicken or Shrimp Salad: Spring greens blend, red onion, grape tomato, cucumber, carrot slivers, Feta cheese, candied walnuts, and Sherry Shallot dressing.

Caesar Salad with choice of Crab cake, Chicken or Shrimp Salad: Romaine lettuce, parmesan cheese, garlic crouton, Caesar dressing.

Homemade Quiche: Choice of Shrimp and Crab Quiche or Spinach & Swiss Quiche. Served with a small House or Caesar salad.

Complimentary Mimosa or Bloody Mary, or Coffee, Iced Tea or Soda with each entree.
---
Paul's Kitchen & Market
32882 Cedar Grove Road
Lewes, DE
302-228-9775
Brunch Pick-Up Hours: 10:00 am – 2:00 pm

Italian Scramble:

 Handmade sausage, local eggs, fingerling potatoes, mushrooms, peppers, and onions with Ciabatta toast with Strawberry Prosecco jam.

Cocktail: Georges Old Bay Bloody Mary
---
The Starboard
2009 Coastal Highway
Dewey Beach, DE
302-227-4600

Cocktail

: Two starboard crushes with choice of flavor (grapefruit, orange, lemon, mango ect.)

Entree Option 1: Choice of Starboard Famous Crab Cake Sandwich or the Full Monty Burger

Entree Option 2: Choice of the Crusty Crab or the Board Burger
---
VIRTUAL AUCTION
Our generous community has donated fantastic items to our online auction. Bid on these incredible items in support of Meals on Wheels Delaware and homebound seniors. Featuring individual and sets of one-of-a-kind, handpainted Adirondack chairs!
View Beach Brunch Virtual Auction:
For detailed bid instructions:
Virtual Auction Closes at 5PM EST on Sunday, October 11th.  Happy bidding!
PRESENTING SPONSOR
---
MEDIA SPONSORS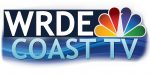 ---
OCEAN FRONT SPONSORS

---
OCEAN VIEW SPONSORS
---
OCEAN BLOCK SPONSORS
---
CHAIR SPONSORS
---
SUNBATHER SPONSORS