Event Navigation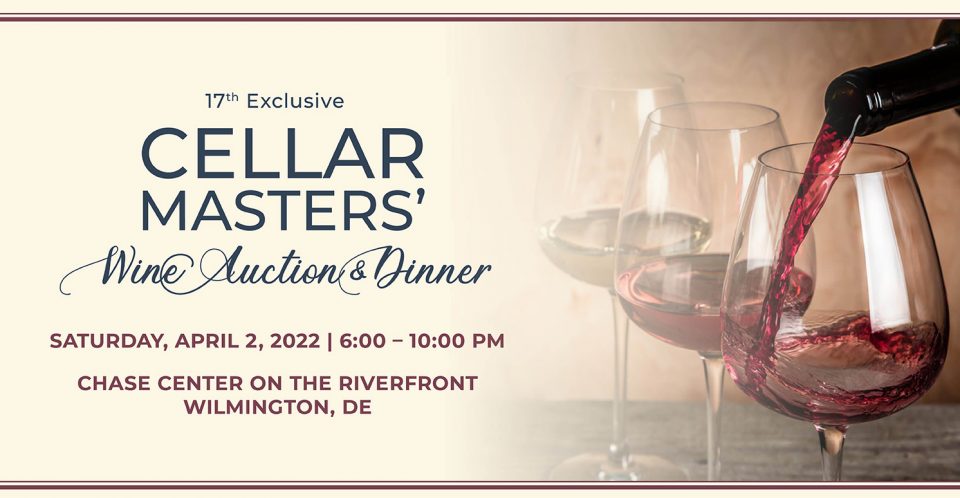 Cellar Masters' Wine Auction
Monday, April 11, 2022
6:00 pm – 10:00 pm
Chase Center on the Riverfront
815 Justison Street
Wilmington, DE (
Map
)
Saturday, April 2, 2022
6:00 pm to 10:00 pm
This fundraiser features passed hors d' oeuvres, an upscale four-course gourmet dinner with wine pairings – each course prepared by an award-winning chef – a live auction of premier wines and luxury travel, an after-party with live entertainment.
Participating Chef
---
Valeria Molinelli
Johnson & Wales University
Providence, RI

FIRST COURSE

Sea Scallops with

Pepino Melon

Cucumber

Leche de Tigre

Chorizo

Tapioca

Borage Blossoms
---
Matt Masera
The Florence Group, Inc
Folsom, CA

SECOND COURSE

Wild Mushroom and Farmhouse Cheese Agnolotti with

Guanciale

Pearl Onion

Frico
---
---
Amber Croom
And 4 Dessert
Baltimore, MD

FOURTH COURSE

Fruits & Frommage

Dessert: Manchego Cheesecake

Whipped Apricot Ganache

Marcona Honeycomb Brittle

Blackberry Chardonnay Sauce
---
Wine Pour Donors
COCKTAIL

Painted White
Rose
Barrel Fermented Chardonnay
Cab Franc
Vintners Red
---
COCKTAIL

Maker's Mark Special Select
Jefferson's Wheated Ocean
Pinhook Humor Barrel Rye
High West Old Fashion (pre-made)
High West Manhattan (pre-made)
---
COCKTAIL

Reserve Malbec 2019
Reserve Cabernet 2019
Reserve Chardonnay 2021
---
COCKTAIL

Pilsner
Mid-Atlantic IPA
---
COCKTAIL

Vin Gris Pinot Noir 2020
Estate Chardonnay 2018
Estate Pinot Noir 2018

FOURTH COURSE

Bouche d'Or

The Bouche d'Or displays a lush nose of apricots, honeycomb and marzipan that greets the senses and opens to succulent stone fruit and white flower aromatics. While Bouche d'Or may be sweet, it is balanced with bright acidity and crispness. This wine can stand on its own as a dessert wine and also makes a great accompaniment to a cheese course. Hard, salty cheeses like Manchego and aged Gouda pair quite successfully. Less-sweet desserts like lemon meringue tart, grilled peaches or apple galette are also excellent choices. The lush vibrant palate is incredibly versatile and hypnotizing.
---
COCKTAIL

Lavender Lemonade
---
FIRST COURSE

South African Sauvignon Blanc

A new world style of Sauvignon Blanc. The wine has intense aromas of gooseberries, tropical fruit and sweet-grapefruit with a core of minerality. The excellent natural acidity creates balance to the concentrated, rich mouth-filling texture. Post fermentation lees contact of 4 months, stirred up once a week to enhance mouthfeel and concentration. The wine is bottled unfiltered and sediment may occur. This wine has too many awards to list and is not imported into the US.
---
SECOND COURSE

Elton Vineyard Pinot Noir

The bouquet opens with notes of mixed red and black fruits, earth and barrel spice. On the palate the wine expresses beautiful movement and dark fruit flavors of blackberry, currant and plum accented by minerality, cedar, anise and bergamot. The wine features a broad palate, velvety tannins, balancing acidity and lingering finish.
---
THIRD COURSE

Donati Family Reserve Syrah 2018

Mocha and oak dominate the medium long finish on our Family Reserve Syrah.
---
Entertainment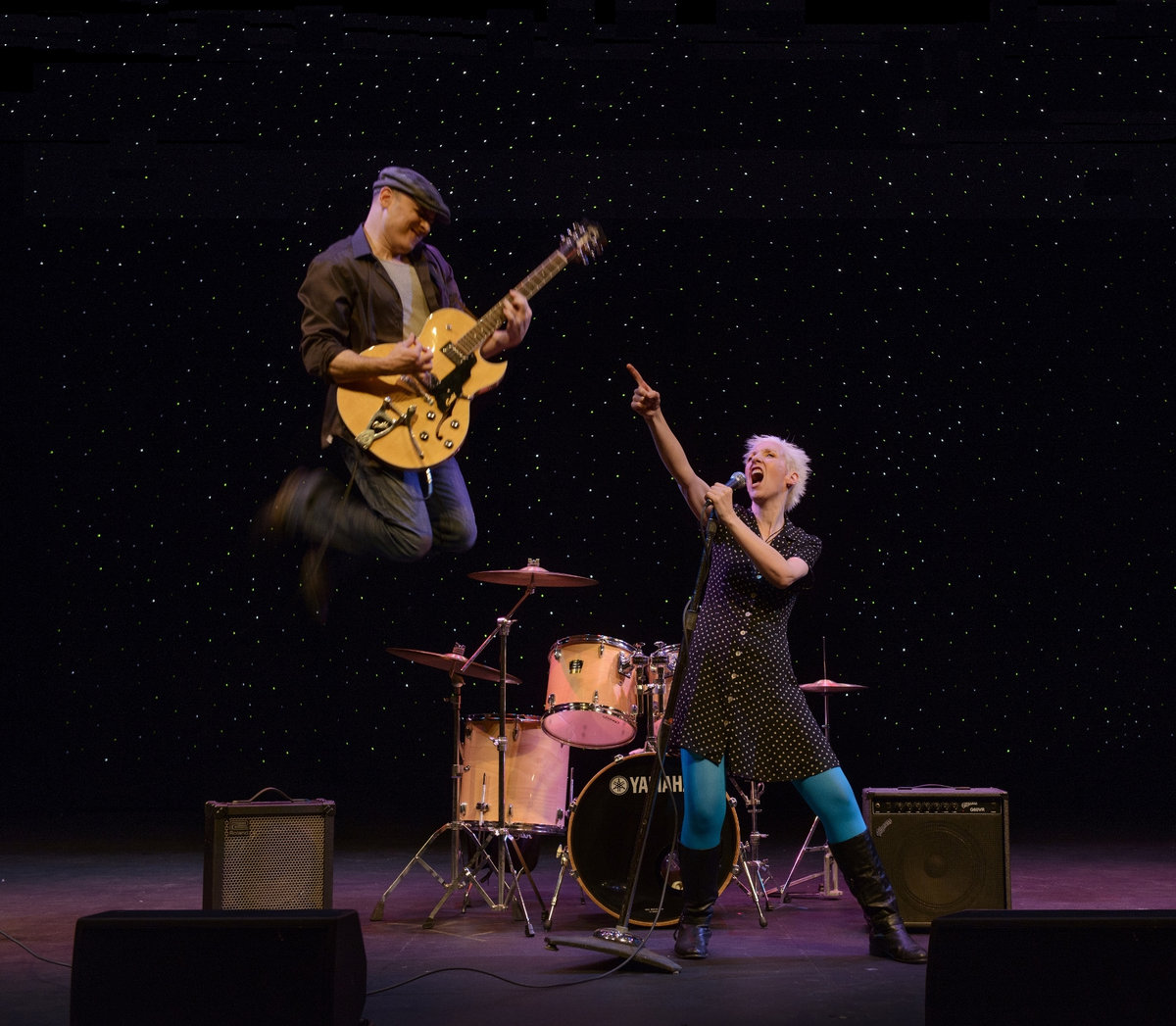 ---

---
Photo Gallery
---
Event Chair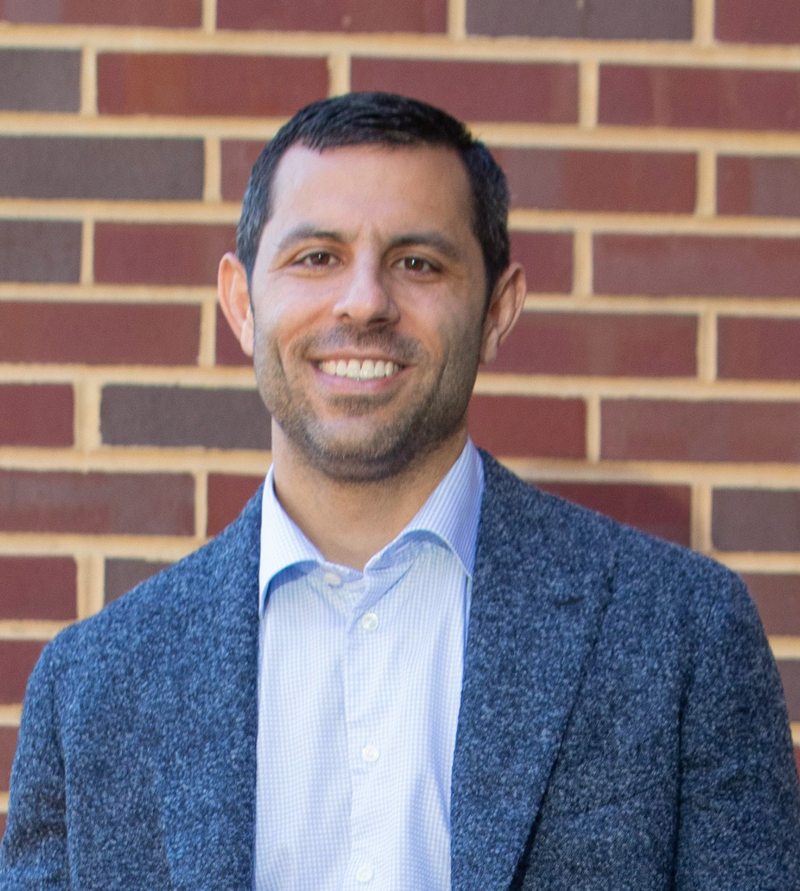 Rob Poppiti
---
Lead Sponsor

---
Vineyard Connoisseur Sponsors
| | |
| --- | --- |
| Gerret & Tatiana Copeland | Vance Kershner |
| Heather and Vaughn Hardin | Young Conaway Stargatt & Taylor, LLP |
| | |
---
Marquee Communications Sponsors
---
Grand Wine Master Sponsors
| | |
| --- | --- |
| Kathy & Dan Dugan | Steve Crifasi and Michael Clement |
| | Bill & Helen Stimson |
---
Master Sommelier
| | | |
| --- | --- | --- |
| Mike and Cindy Barko | | |
| | Rob & Kristin Poppiti | |
| | Dr. Barry Roseman and Dr. Laurie Jacobs | |
| | Michael T. Schubert | |
---
Wine Collector
| | | |
| --- | --- | --- |
| And 4 Dessert | Mr. Dale Cochran & Dr. Todd Cochran | John and Diane Danzeisen |
| Adam Chesia | | |
---
Wine Enthusiast
| | | |
| --- | --- | --- |
| Ashton Pools by Design | Robert & Maureen Jarvis | Charles S Reskovitz |
| Rhonda Bowman Photography | Porter Auto Group | Susan Teiser & Patrick Giacomini |
| Steven and Jane Goldberg | Porter Construction, LLC | Westover Capital Advisors LLC |
| Carol M Hunter | Ed & Elyse Reznick | |
| | |
| --- | --- |
| 2021 Cellar Masters' Wine Auction Chefs | 2019 Cellar Masters' Wine Auction Chefs |