Event Navigation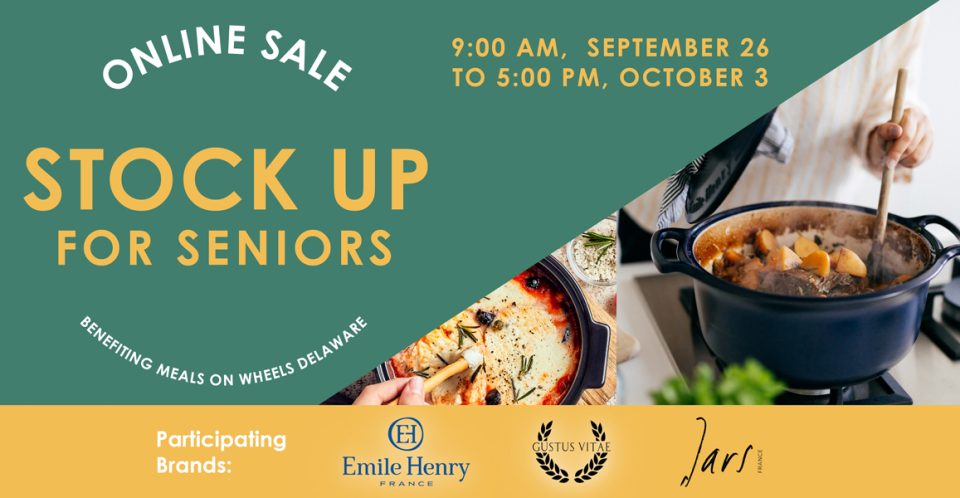 Monday, October 3, 2022
5:00 pm – 5:00 pm
This event runs from Monday, September 26, to Monday, October 3


KICK OFF holiday shopping early this year with Stock Up For Seniors! For 2022, three amazing brands are offering exclusive sales on their online stock of luxury ceramic dinnerware as well as quality ceramic ovenware, gourmet cooking and bakeware products. Receive 30% OFF Emile Henry and Jars brands plus 20% OFF Gustus Vitae spices while supporting Delaware's homebound seniors.
Shopping hours from 9:00 AM on Monday, Sept. 26 to 5:00 pm on Monday, Oct. 3.
Participating Brands:  Emile Henry, Gustus Vitae and Jars.
Plus special exclusive sale items and $10.00 items. Standard shipping rates apply.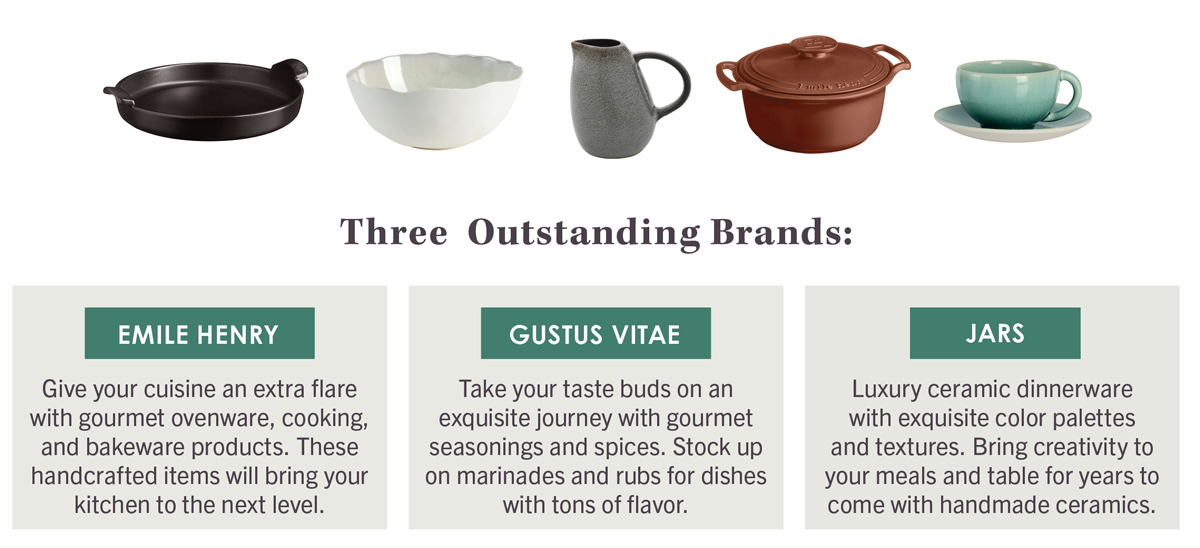 Visit participating brand websites:
Emile Henry: www.eh-usa.com
Gustus Vitae: www.gustusvitae.com
Jars: www.jarsusa.com