Event Navigation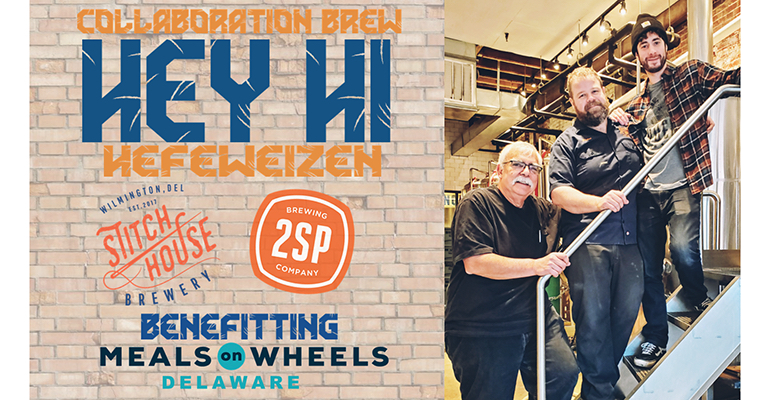 Monday, February 24, 2020
5:00 pm – 7:00 pm
Stitch House Brewery
829 N Market St
Wilmington, DE (
Map
)
Hey Hi is a collaboration brew between Sitch House Brewery and 2SP Brewing Company.
Join the Meals on Wheels Team and Board to enjoy the release of Hey Hi and to celebrate Happy Hour from 5 to 7 pm at the Stitch House Brewery. Hey Hi will also be available at Two Stones locations within a week of the release party!
Hey Hi Hefeweizen was created with Meals on Wheels supporter Dan Dugan in order to benefit Meals on Wheels Delaware.