Event Navigation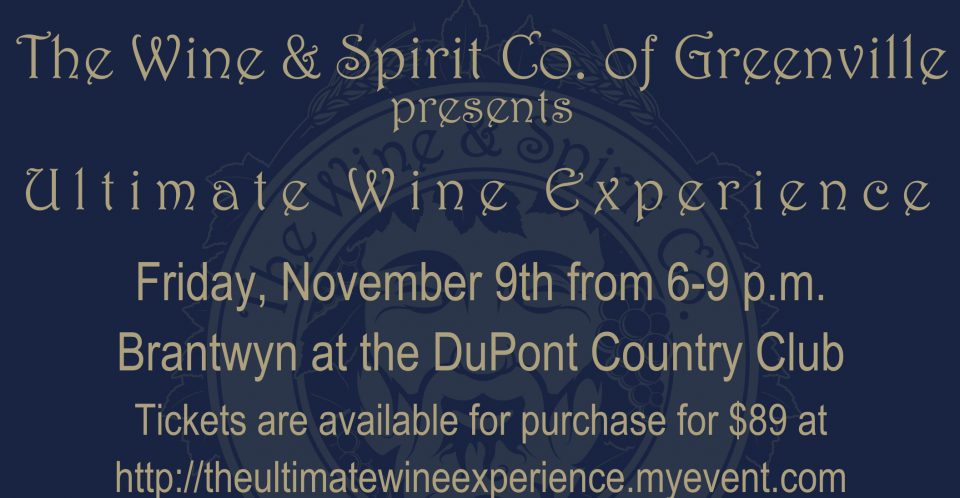 Friday, November 9, 2018
6:00 pm – 9:00 pm
Brantwyn at the DuPont Country Club
600 Rockland Road
Wilmingtown, DE (
Map
)
Meals On Wheels Delaware is pleased to announce we are the beneficiaries of the Wine & Spirit Company of Greenville's Ultimate Wine Experience on Friday, November 9th at Brantwyn.
The event features more than 100 wines to taste from top producers from all over the world as well a few spirits, passed hors d'oeuvres and a buffet catered by the DuPont Country Club.   
To view the full list of wines and prices, click here for Tables 1 through 12 and click here for Tables 13 through 20.

Join us! Tickets are $89 each and can be purchased here.