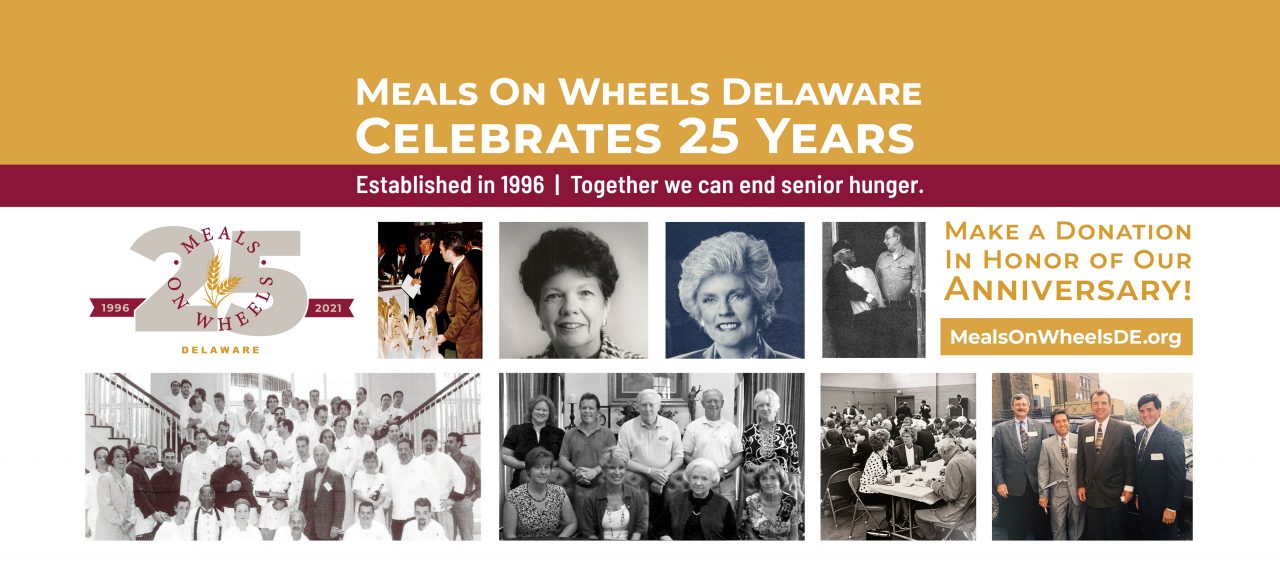 25th Anniversary of Meals On Wheels Delaware
We are happy to share our anniversary of 25 years of helping and assisting the Meals on Wheels Programs in the State of Delaware.
In April 1996, we were incorporated and started our mission to raise funds, and other resources and awareness to support the meal delivery program to homebound seniors in Delaware. We continue to do this on a daily basis. When Meals on Wheels Delaware came into existence, there were many seniors on a waitlist, some previously waited months for a meal delivery in Delaware.
The original non-profit organizers wanted to raise funds for the delivery programs so our funds would cover any government funding shortage. When no shortage exists, we contribute funds for vans, kitchen equipment, delivery bags, and other necessary items needed and used each weekday for meal delivery.
Last year, over 6,200 seniors were served over 877,000 meals. We are having events during 2021-2022 to celebrate our 25th Anniversary, and we will also be posting memories throughout this year to recognize this milestone. Help us walk down memory lane as we remember our past, and celebrate our future!