Event Navigation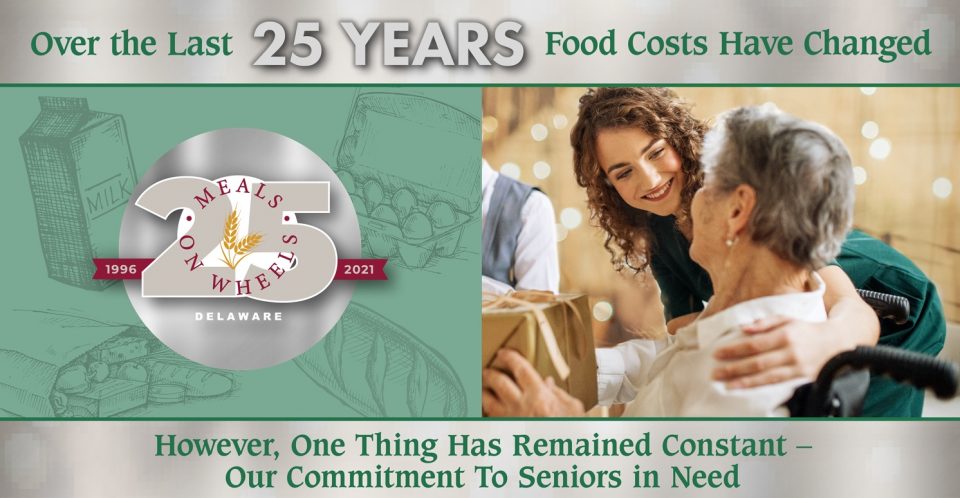 Friday, December 31, 2021

This event runs through December 31st, midnight. 

Over the Last 25 Years Food Costs Have Changed
However, One Thing Has Remained the Same – Our Commitment To Seniors in Need
Meals on Wheels Delaware was established in 1996 with the goal of ensuring that daily nutritious meals reach every Delaware senior in need. The Meals On Wheels programs have always been a lifeline of support to this elderly community, but during these last months, they have also been a source of recurring at-home social contact, which many desperately crave. The daily lives of seniors have been turned upside down, but the volunteers remind them that they have a friend.
Because the cost of food has increased over the past 25 years, we want to recognize the commitment of everyone who has donated through the years and continues to donate today. We couldn't do what we do without this generosity.
In the spirit of the Holiday Season, please help us celebrate our 25th Anniversary with a generous gift.
This holiday, your generous gift
ensures our future.
---
VOLUNTEER OPPORTUNITIES
Volunteers are necessary to continue meal delivery throughout the state to those in need. Can you spare a couple of hours on a weekday during lunchtime? Contact your local Meals On Wheels program.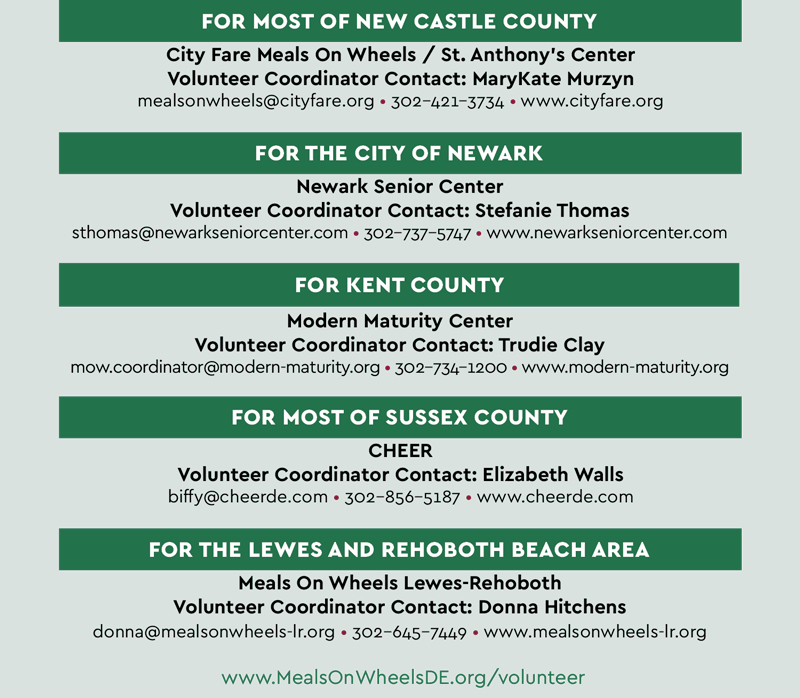 Together we can end senior hunger.