Event Navigation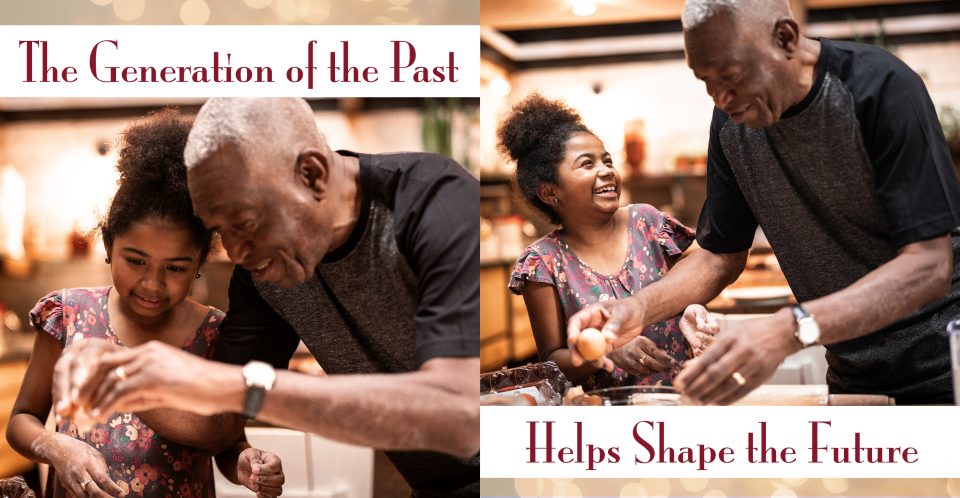 Friday, November 6, 2020

This event runs through December 31st, midnight. 

The Generation of the Past
Helps Shape the Future
Our community's seniors are important to us because they are the generation that took care of us and kept us healthy. Like us, they are adjusting the best they can in a world they have never seen before. As we head into the holiday season, Delaware seniors are especially isolated and vulnerable during 2020. More seniors are in need of your help.
The Meals On Wheels programs are meeting the challenge to give more seniors a hot lunch at home this year with increased demand and need. Programs have also added grocery delivery, household supplies, and more to their duties to support seniors while keeping everyone socially distanced and safe.
By providing a daily hot lunch, Meals On Wheels programs make sure that homebound seniors have the nutrition they need to avoid hunger, fuel their bodies, and stay healthy.
In 2019, funds were raised for over 690,000 hot meals to more than 4,400 home-bound seniors throughout Delaware.
Consider donating because your gift will help fulfill seniors' hopes to remain healthy and well-fed during the holiday season especially during this challenging year, where we may not be able to come together as in years past.
This year, you can not only make a meaningful difference in your community, but also benefit from additional tax savings. Special provisions of the CARES Act allow you to:
Deduct $300 in charitable giving, even if you don't itemize.
Deduct more of your AGI.
Deduct more of your corporate taxable income.
This holiday, your generous gift
ensures our future.
---
VOLUNTEER OPPORTUNITIES
Volunteers are necessary to continue meal delivery throughout the state to those in need. Can you spare a couple of hours on a weekday during lunchtime? Contact your local Meals On Wheels program.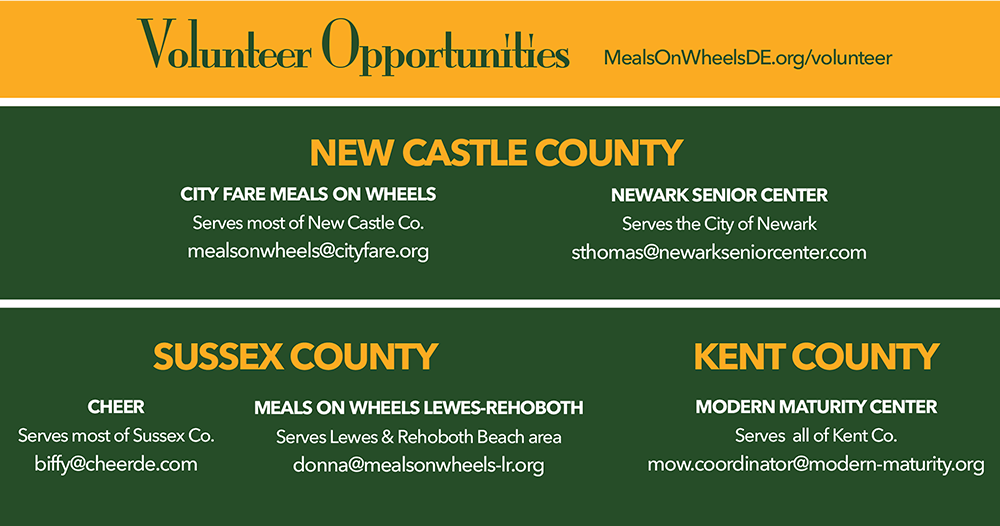 Together we can end senior hunger.