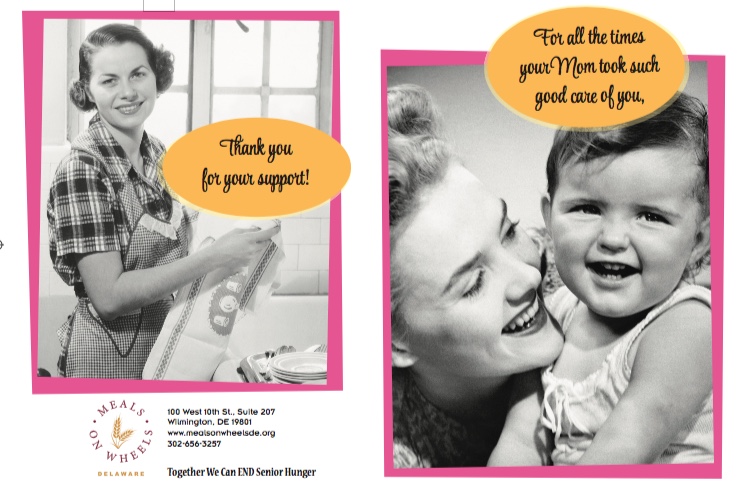 You can provide comfort & joy to those in need.
Growing up, Mom was always there for us. She made sure we had plenty to eat and never had to worry about when our next meal would come from.
Meals on Wheels Delaware supports agencies throughout Delaware that provide hot, nourishing meals, so no seniors in need have to worry about where their next meal is coming from. We could not do this without the generous support of donors like you.
For all the care our mothers give, this Mother's Day, let's honor them by giving generously.