Event Navigation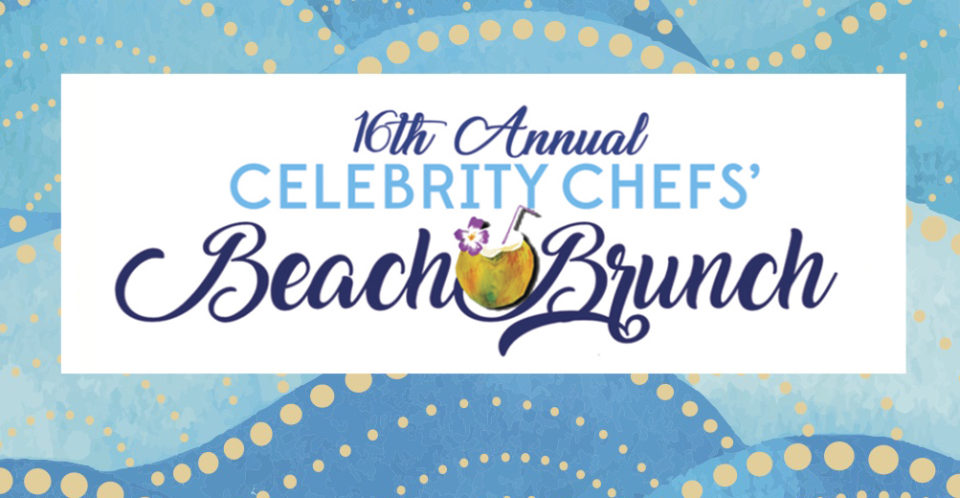 Celebrity Chefs' Beach Brunch
Sunday, October 7, 2018
11:00 am – 2:00 pm
The Rusty Rudder
113 Dickinson St
Dewey Beach, DE (
Map
)
Meals On Wheels Delaware is pleased to announce its 16th Annual Celebrity Chefs' Beach Brunch fundraiser on Sunday, October 7th from 11:00am – 2:00pm at the Rusty Rudder in Dewey Beach, Delaware!
Join Meals On Wheels Delaware for a morning of great food and fun! The Celebrity Chefs' Beach Brunch includes tastings by top beach chefs, craft beer, wine & brunch cocktails, and our ever popular silent & live auctions! The Celebrity Chefs' Beach Brunch is THE culinary tasting event of the fall – you don't want to miss it!
Entertainment
Coming soon!
$75 per person.
Special group rate of $60 for six or more guests
Young professionals ticket, for guests who are 35 or younger for $60!
Thank you to the Celebrity Chefs' Beach Brunch Fundraiser Sponsors:
PRESENTING SPONSOR

HOST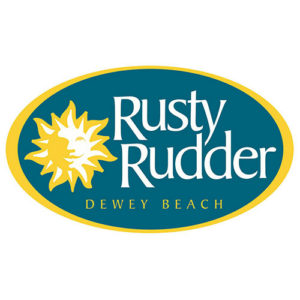 MEDIA SPONSORS

HIGH TIDE SPONSORS
OCEAN FRONT 
| | | |
| --- | --- | --- |
| | |   |
OCEAN VIEW SPONSORS
OCEAN BLOCK SPONSORS
SUNBATHER SPONSORS
| | | |
| --- | --- | --- |
| Creative Concepts | Rick & Esther Downes | George & Lynch, Inc. |
|  Harvard Business Services, Inc. | | |
RESTAURANT PARTICIPATION
38° -75° Brewing
Beach Time Distilling
32191 Nassau Rd. #5
Lewes, DE 19958
Bethany Blues
6 North Pennsylvania Ave
Bethany Beach, DE 19930
Big Fish Grill
20298 Coastal Hwy
Rehoboth Beach, DE 19971
Big Oyster Brewery
1007 Kings Hwy
Lewes, DE 19958

Bluecoast Rehoboth
30115 Veterans Way
Rehoboth Beach, DE 19971

Café on 26
84 Atlantic Ave
Ocean View, DE 19970
Cantina Ultima
102 Federal St
Milton, DE 19968

Crooked Hammock
36707 Crooked Hammock Way
Lewes, DE 19968

Crust & Craft
18701 Coastal Hwy
Dewey Beach, DE 19971

Dewey Beer Co
2100 Coastal Hwy
Dewey Beach, DE 19971

Fins Hospitality Group
19269 Coastal Highway
Rehoboth Beach, DE 19971
Fork & Flask at Nage (The)
19730 Coastal Hwy
Rehoboth Beach, DE 19971
Gary's Dewey Beach Grill
2000 Coastal Hwy, Suite 105
Dewey Beach, DE 19971

GrandPa Mac/A(muse)
33 / 44 Baltimore Ave
Rehoboth Beach, DE 19971

Matt's Fish Camp Lewes
34401 Tenley Court
Lewes, DE 19968

Mispillion River Brewing
255 Mullet Run St
Milford, DE 19963
Murph's Beef & Ale
37169 Rehoboth Ave
Rehoboth Beach, DE 19971
Off the Hook Restaurant Group
769 Garfield Pkwy
Bethany Beach, DE 19930

Ole Tapas Lounge and Restaurant

Painted Stave Distilling
106 West Commerce Street
Smyrna, DE 19977

Pasqualini's Bakery and Java Jukebox
37560 Atlantic/ 37169 Rehoboth Ave
Rehoboth Beach, DE 19971

Pizza by Elizabeths
3801 Kennett Pike
Greenville, DE

Revelation Craft Brewing Company
19841 Central Street
Rehoboth Beach, DE 19971
The Roaming Raven
108 W Main Street
Newark, DE
19711

Rusty Rudder
113 Dickinson St
Dewey Beach, DE 19971

Salt Air
50 Wilmington Ave.
Rehoboth Beach, DE 19971

Stingray
59 Lake Avenue
Rehoboth Beach, DE 19971

Tonic Bar and Grille
111 W 11th St
Wilmington, DE
19801